Adams Electronics Metal Detectors
Hand Held Metal Detectors
FMW Distributors is pleased to offer quality Adams Electronics hand held metal detectors. For exceptional prices on all Adams Electronics metal detectors, phone 936-582-4616, or send your RFQs via fax to 936-448-4699.
FMW Distributors only sells to other businesses, government agencies and general contractors. Unfortunately, we do not sell to the general public and cannot drop ship orders to residential addresses, except for orders placed by general contractors. If shipment is made to a general contractor's residential address, a resale certificate must be faxed prior to placing an order.
Adams Electronics Ultra Series metal detectors feature the latest development in "Linear Detection Technology" and offer the ultimate in high speed, high sensitivity metal detection with advanced performance and features. Ultra Series detectors also utilize Adamsí new micro-processor controlled "battery management" system, which extend battery life from the same standard 9 volt block or rechargeable battery.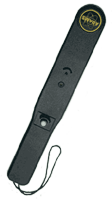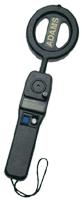 Constant field testing, research and development of new technology has enabled Adams to produce this new generation of highly educated hand held metal detectors that are able to accurately pinpoint the tiniest metal objects (target size less than 0.03 grams or smaller) - even if they are located within the body itself or personal possessions. Adam Electronics exceptional quality and reliability are why their detectors are an accepted standard for metal detectors used by correctional facilities, hospitals, police departments, and the military.
---
Innovative Metal Detector Gloves
Adams Electronics offers innovative metal detector gloves available through FMW Distributors. Adams new "MIT" is the world's very first metal detector that the operator wears instead of holds. The MIT has been specifically designed for pat down and hand search procedures where the operator wants to be in close contact with the subject being searched. The MIT can be worn on either the left or right hand or one MIT on each hand, giving the operator the power of two metal detectors in use at the same time! This gives the operator the ability for fast processing of people.
MITTM Wearable Detector

(MIT can be worn on L or R hand, or on both hands and is sold as a single unit)

HF-1 Detector Gloves (Passive/Active*)

*One L or R active glove with metal detector and one blank glove. Also available as dual active (metal detectors in both gloves).
Adams new model HF-1 detector gloves give the operator the ability to have "Hands Free" metal detection with the protection of Kevlar. This gives the wearer the added protection from infected hypodermic needles, knife and razorblade wounds, during pat-down procedures, but still retain the ability to search and detect for concealed weapons or contraband with the aid of a powerful metal detector. When the HF-1 has detected a metal object it will give an alarm indication by means of a vibration against the operator's wrist. HF-1 is suitable for law enforcement, tactical operations, crowd control and military applications.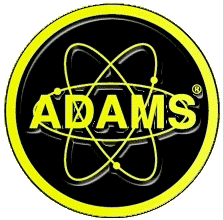 AD2600S Detector Wand
<![if !vml]>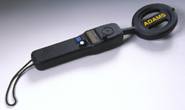 <![endif]>
The Adams Electronics Model AD2600S features their latest development in "Linear Detection Technology." This detector is Adamsí most sensitive unit to date and pushes the boundaries of high sensitivity hand held metal detection to a previously unattainable standard. The AD2600S is now widely used for the detection of extremely small masses of metal that have even been ingested or concealed in body cavities. This kind of superior performance is particularly effective for prison and correctional applications.
To order Adams metal detector gloves, or to get the most competitive pricing available on all Adams Electronics Metal Detectors, call 936-582-4616.
---
Requests For Quotes
RFQs may be faxed to 936-448-4699.
Quotes will be responded to within 24 hours.
If you have an emergency RFQ, please phone 936-582-4616.
---